Best Hunting Knives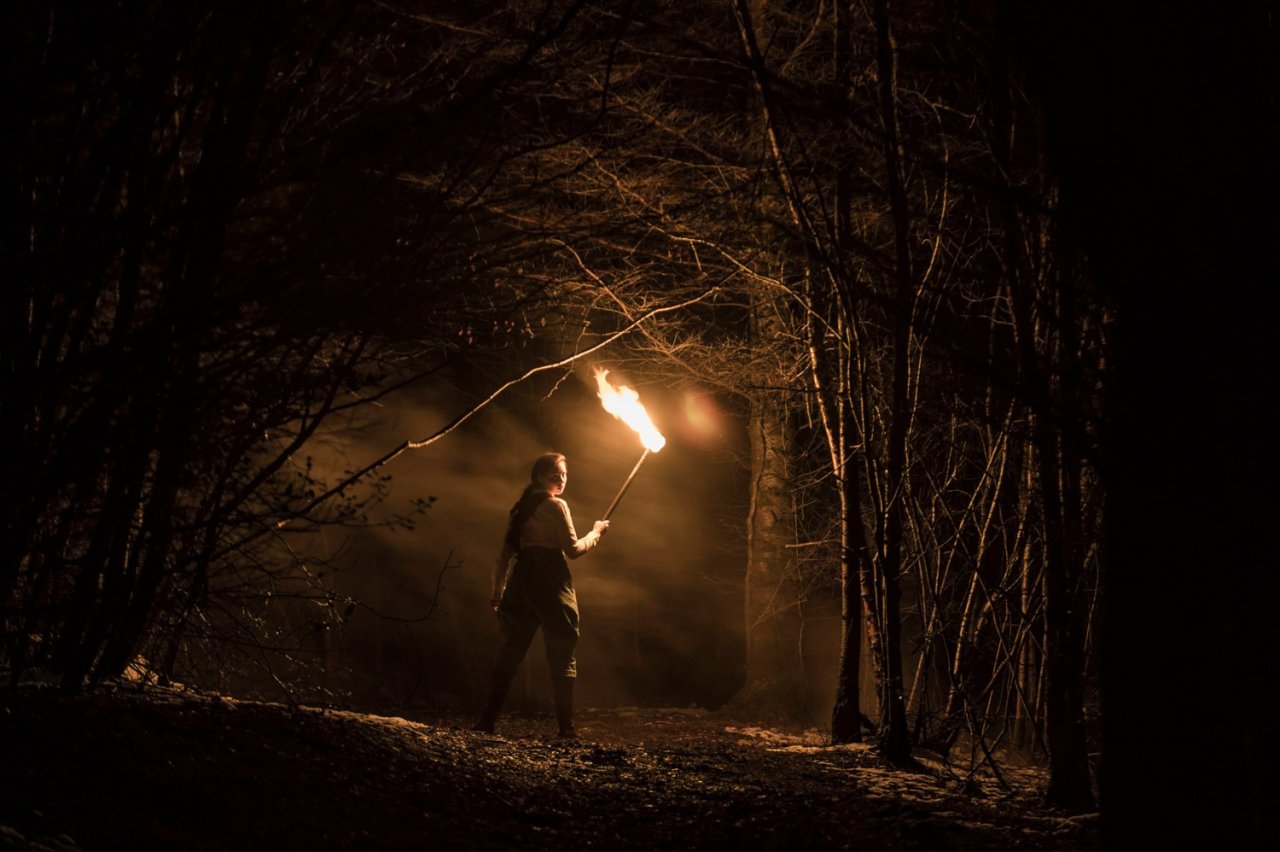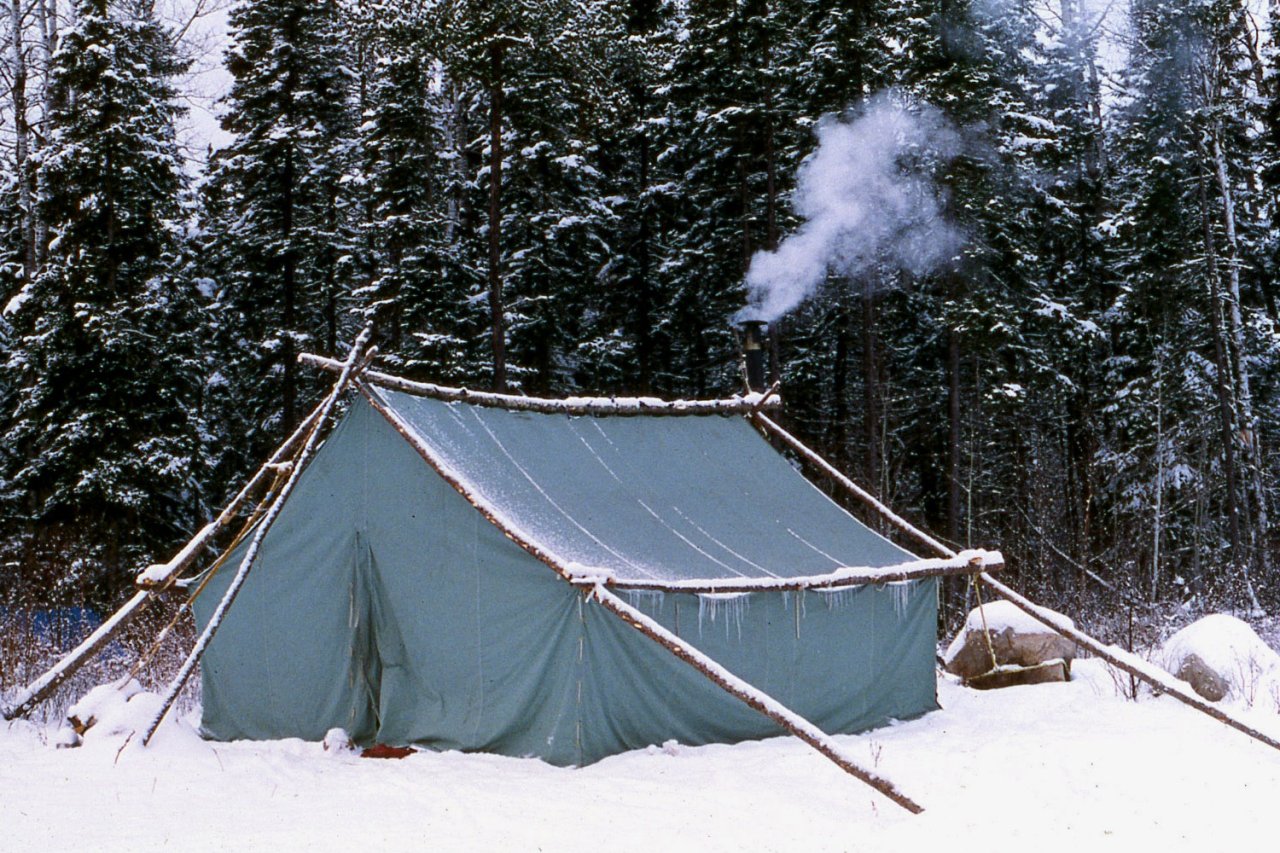 Best Hunting Knives
Our Hunting knives are Best commonly known for Outdoor task Masters. they are popular among professionals who love to do heavy-duty tasks with Knives. Either In the Amazon Jungle or in their Loan. If you are looking for the best quality hand-forged Hunting knife then Almazan Knives is here to meet your demands.
From pre-historic times quenching technology was applied to manufacture hard and sharp knives in Germany, France, and Serbia. These are strong, sharp, and extremely durable. The sharpness lasts really long, thanks to its material. These knives are made of carbon material that keeps the edge thread of the knife sharp and extremely strong. Not only that, but it can also withstand a lot of sharpening without edge breaking or getting misshaped.
However, if you want to ensure great chopping, gutting, skinning, deboning, caping, or butchering and cutting experiences then get your hands on the best Hunting chef knives available to you. There isn't much difference between Our Hunting knife and other knives, looks the same and can confuse anyone. Anyways, have a look at these models of Hunting Knives and make sure you invest in the right knife.


1- Handmade Carbon Steel hunting knife With Leather Sheath By Almazan Knives
(AK-238)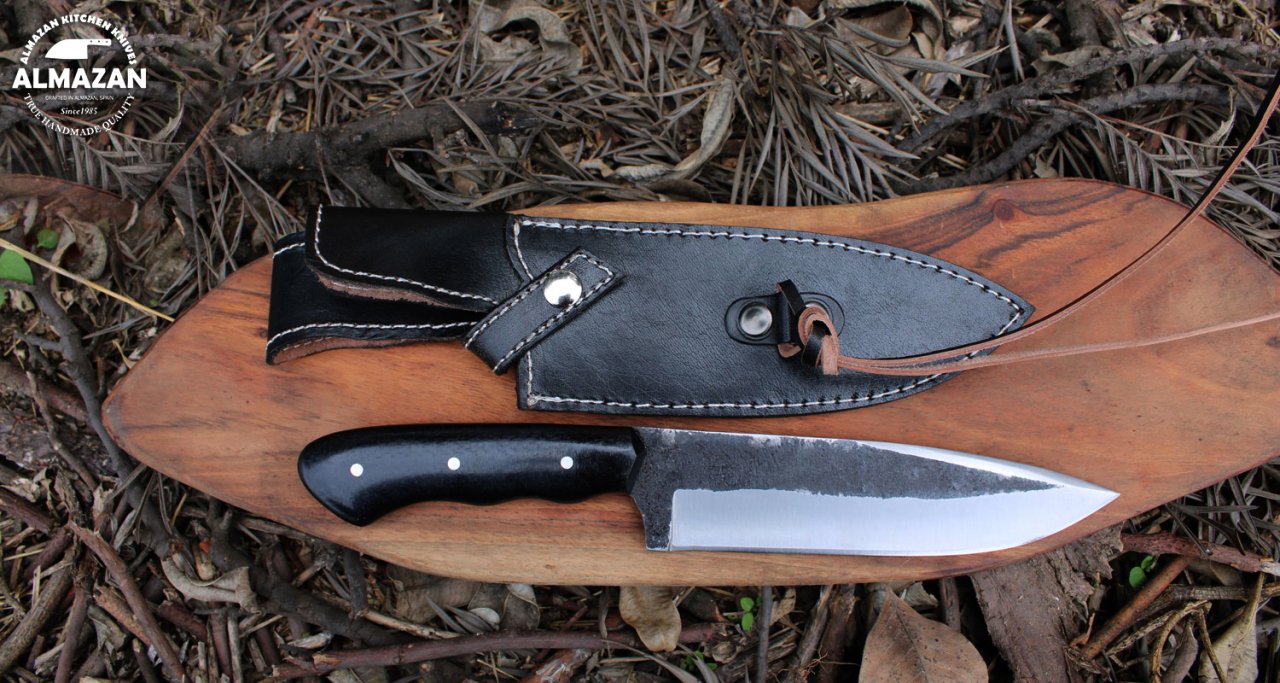 This Knife made of high-quality Carbon steel is a good choice for slicing or preparing meat, fish, and other things. A hunting knife is the most important tool when you go outdoors hunting. It is used for cutting through thick and thin bushes. This knife can do everything around the campsite and is robust enough for even the toughest tasks.
We used it during hunting to prepare the game to be used as food. this knife has to skin the animal and cut up the meat. The hunting knife is a knife that is used during hunting in the forest. You can use it for camping, skinning animals, and cutting wood.
The knife is very useful for giving presents on different Occasions because it's packed in a nice gift box and comes with the knife Edge Guard/Protector to protect your blade when you carry it.
The sharp wide and long blade provides strength and balance. It also has amazing sharpness and wears resistance, performing beyond traditional advanced alloy and ceramic tools. The knife fits well in the hand, and lightweight makes it easier to control the knife. Handle with a perfect shape makes a comfortable grip.


2- Custom Handmade Carbon Steel Knife Made by Almazan Knife

(AK-276)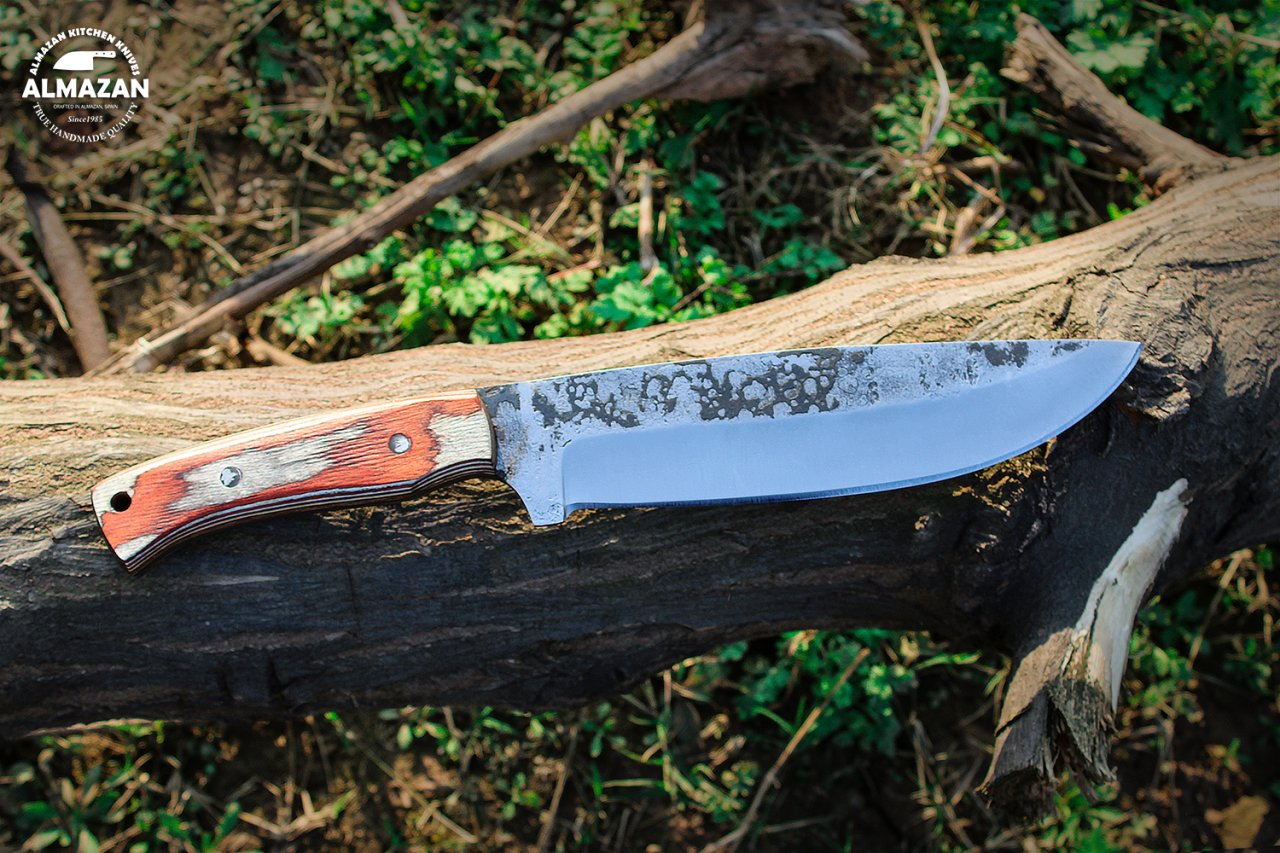 Custom Handmade Carbon Steel Knife Made by Almazan Knife is designed as an all-around fixed-blade knife for bushcraft, wilderness survival, camping, outdoor cooking, and any other chores you can throw at it.
Every day carry Friendly,  Stunningly beautiful, and high-quality knives.  Comes with a double Stitched leather sheath with snap closure ensuring safe and convenient carry while looking sharp in your bag or on your belt. Two Steel Pins in the handle and One Lanyard.
The wooden handle is personalized to the hand, provides an Ergonomic grip, and can be used comfortably in both the forward and reverse grips, in left or right-handed use. Stainless Steel Blade, 8-inch blade length provides a robust and formidable cutting surface that will stand up to constant and frequent use. 
We've been making knives since 1885, and each knife undergoes our unique manufacturing processes and testing to ensure corrosion resistance, strength, edge-holding ability, and an out-of-the-box razor-sharp cutting edge.
If you're in search of a multi-dimensional knife to take with you on your next adventure and get you through any tough situation that you may encounter, Everything about this knife indicates a premium and quality product.
3- Custom Handmade Carbon Steel Hunting Knife By Almazan Knives 


(AK-286)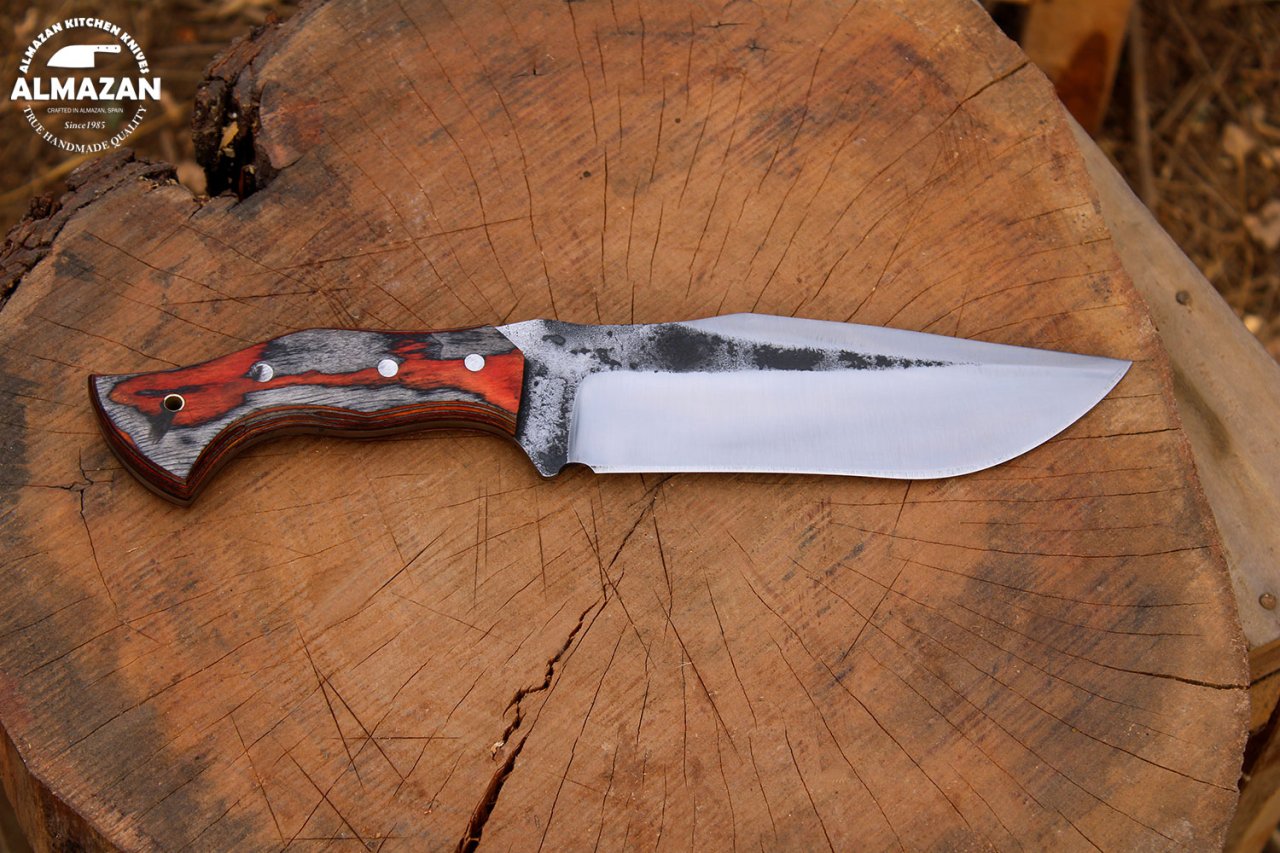 This AK-286 Hunting Knife with Color Wood Handle is a Multi-Purpose knife designed to perform well at many different Hunting and tracking tasks. The Carbon steel blade has excellent cutting qualities and is decorated (jumped) along the top of the blade. The feature is a full-tang Carbon Steel blade that is durable and well-balanced. The Process of making a  knife is usually more expensive, time-consuming, and labor-intensive than making a stamped knife. The blades don't tend to bend or go in unintended directions when cutting firm objects, like a stamped knife may do sometimes when you're cutting a squash. The Use of the Forging Process for a knife is to Ensure better quality, more comfort, and more efficiency to use. Their blades don't tend to bend or go in unintended directions when cutting firm objects, like a stamped knife may do sometimes when you're cutting a squash. Our Knives are made up of multiple metals which are fused together to create a single piece. The Strength of Carbon steel is directly associated with its quality. Our Carbon steel Knives blend some high-quality materials, and the forging process is meticulous to ensure that there are no voids, cracks, or risks of delamination while you're working with the metal.