The Best Bushcraft Knife of 2022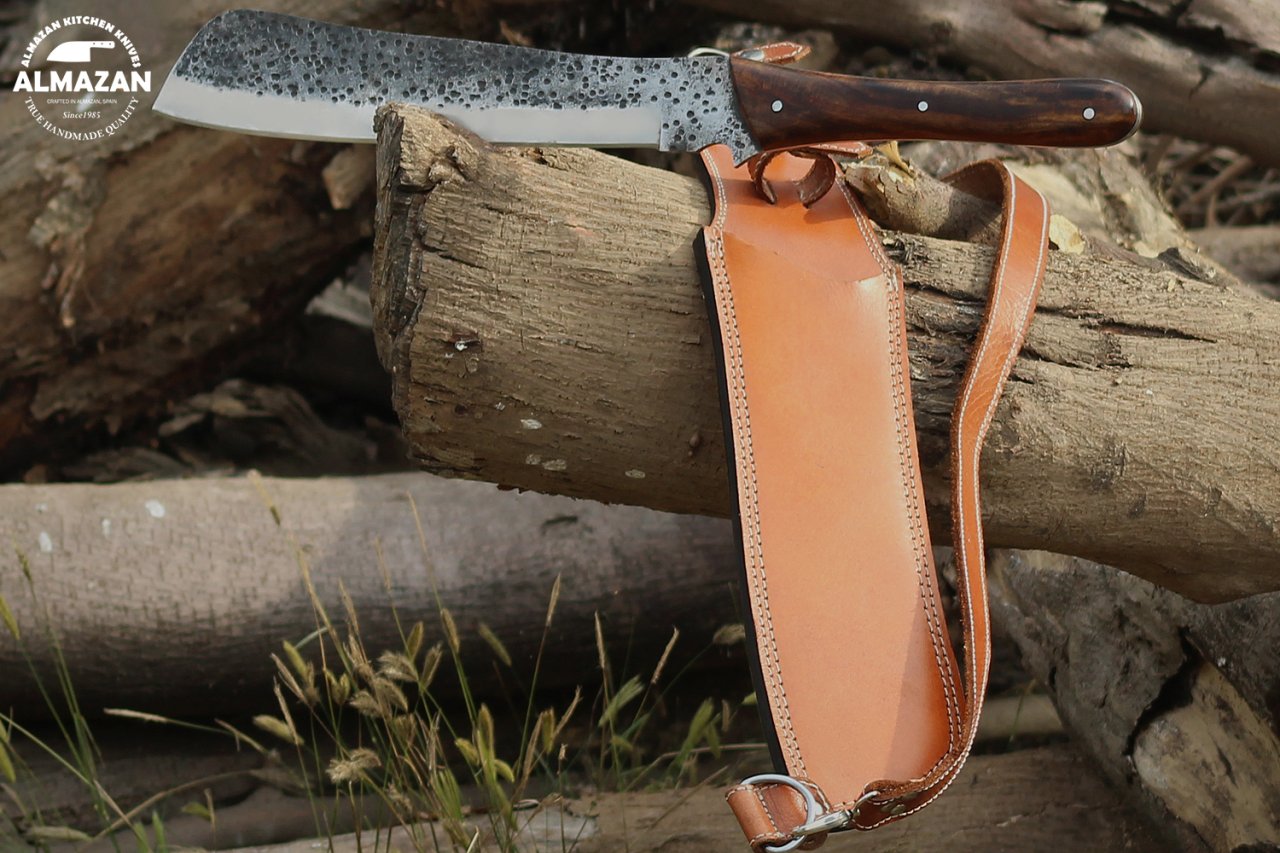 The Best Bushcraft Knife of 2022
Whether splitting logs or whittling by the fire, we've found the best bushcraft knife for every budget and use.
You might be asking yourself, "What the heck is bushcraft, and why do I need a separate knife for it?" Well, let's check with an expert. In his classic book "Bushcraft 101," David Canterbury states, "Bushcraft is a term for wilderness skills and is the practice of surviving and thriving in the natural world." So, bushcraft knives are the same as survival knives?
Well, not really. The terms are often lumped together in the outdoors, but there's a big difference between the two. Just ask anyone who's tried to split logs with a carving knife or whittle with a machete.
Whereas survival knives are heftier and generally designed for life-and-death situations, bushcraft knives are meant for carving, kindling a fire, and performing everyday chores in the woods. Fear not — we'll have a separate list for the best survival knives, coming soon.
Best Overall Bushcraft Knife: Almazan Custom Hand Forged Carbon Steel Bushcraft Knife
Overall Length: 23 Inches
Blade Length:   14 Inches
Handle Length:  9 Inches
Handle Made Of Rosewood With Three Brass Pins.
Solid Built, Durable, Sharp, and Hard Cutting Edge.

The Bushcraft knife is a full tang that comes with some really cool features. It features handle slabs with finger grooves and choil. This great knife is sharp and strong, making it the perfect companion to take outdoors whether you are camping or hunting. This big and strong knife can be used for cutting big through thick and thin bushes.
This is a well-designed and well-built knife that feels comfortable in the hand and allows you to perform any cutting task with ease. It has excellent strength, corrosion resistance, and edge retention. The knife is large but light enough for long tours or any long trips and tough for all hunting or camping needs.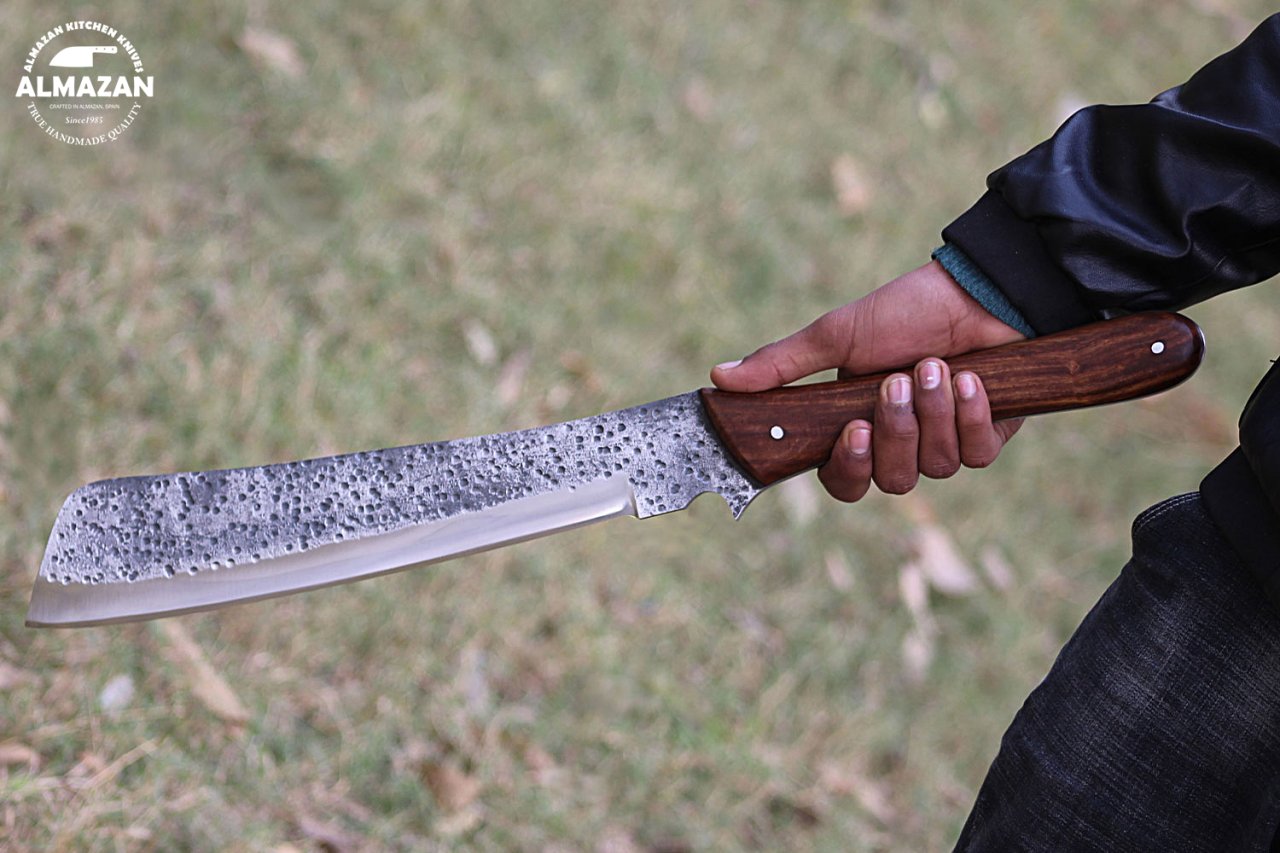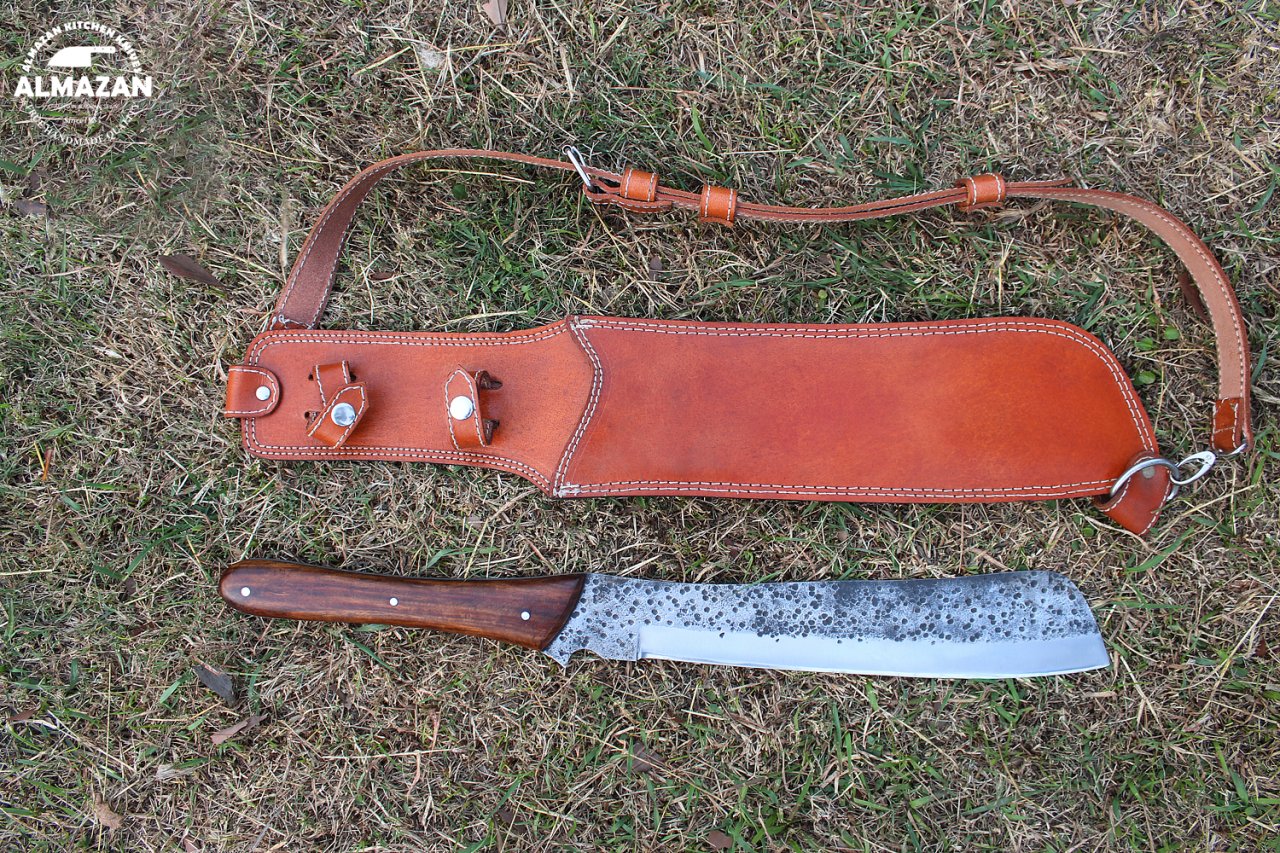 FAQ

What Is Bushcraft?
Bushcraft is the practice of using a few basic tools to transform the natural resources of the forest into the things one needs to survive. Things like carving, building shelters, starting fires, and laying snares and traps all fall under the umbrella of bushcraft. This is generally seen as more of a hobby for outdoors enthusiasts. This is different from the concept of survival, which has to do almost exclusively with life-and-death situations.
What Constitutes a Bushcraft Knife?
Bushcraft knives are medium-size fixed-blade knives, mostly utilizing carbon or high-quality stainless steels. Their hallmarks include comfortable grips, sharpened spines for scrapping a ferro rod or other firestarter, and edges suitable for carving and splitting natural materials such as wood.
Most bushcraft knives are meant to be carried on a belt with a formed sheath in either plastic or leather. While some can be used for high-stress work, most bushcraft knives fall into a medium-duty role.
Which Steel Is Best for a Knife?
Traditionally, bushcraft knives are made out of carbon steel. While it can rust if not properly cared for, carbon is relatively tough and easy to resharpen with only the most basic of tools. 
What Should I Look for in a Bushcraft Knife?
While some would argue that edge retention or a precision Scandi grind is the most important feature of a bushcraft knife, I'd put handle comfort at the top of the pile. Having a blade that'll split wood and featherstick a whole tree is great, but it's going to be a miserable experience if the knife doesn't fit in your hand. Micarta, rubber, and non-rigid handles with a gentle palm swell usually offer a more ergonomic grip.
And here's a point that may be counterintuitive: You don't necessarily want to spend a ton of money. Bushcraft knives are tools, meant to be used for a specific application. All of the knives on this list retail below $200 and many are under $100. This is great news for folks who suffer from buyer's anxiety. If you're worried about damaging your investment, opt for one of the cheaper models. There are plenty of great options to choose from.
Once you've pondered the above points, edge type and blade material come to a matter of personal preference. And for that, there's really no wrong answer.
What Is the Best Bushcraft Knife?
The best bushcraft knife is the one that covers all your needs. Do you enjoy building shelters? Then maybe you want something a little tougher. Or, if carving feathersticks and starting campfires is the highlight of your day, then maybe something with a comfortable grip and high-carbon blade would fit the bill. The list we've assembled above should help you choose the bushcraft knife that's right for you.
Looking for more essential gear for adventurous Knives? Please Click Here!

AUTHOR: Josh Wussow__SOURCE: GearJunkie


Please contact us on Social Media: