Best Almazan Kitchen Knife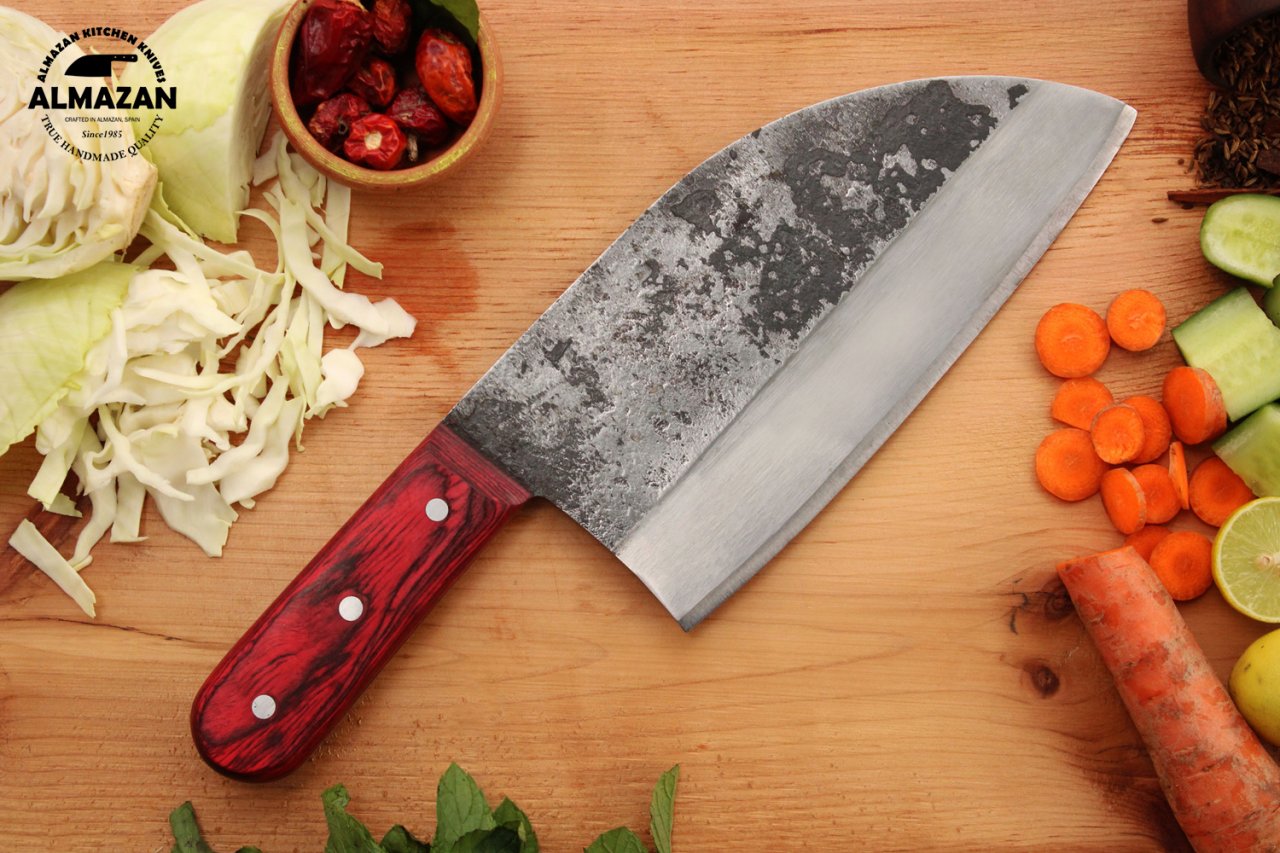 We Tested the Best Kitchen Knife for Every Type of Task

Almazan knives are made in Spain. But it doesn't matter because you can purchase it from any country online from our website. There are two types of Kitchen knives, one is bushcraft and the second one is chef-style for kitchen use. AK-101 is  Bushcraft style heavy blade & AK-102 is Chef style.


Bushcraft style heavy blade for 'wilderness skills, chopping, hacking, tracking & hunting' – Blade Thickness: 5/32″

Chef style is a thinner blade for 'kitchen usage for slicing & dicing' – Blade Thickness: 3/32″.
The angle of a chef knife is at a different angle so that it can be used for fine slicings such as onions and vegetables. The blade is thinner so that it can be lighter and maintain the thinner slices. The temper "hardness" of the edge is different so that it can be easily sharpened. 

The bushcraft edge is thicker, and harder, and is more for non-cooking uses such as chopping thicker and denser items or use as a cleaver.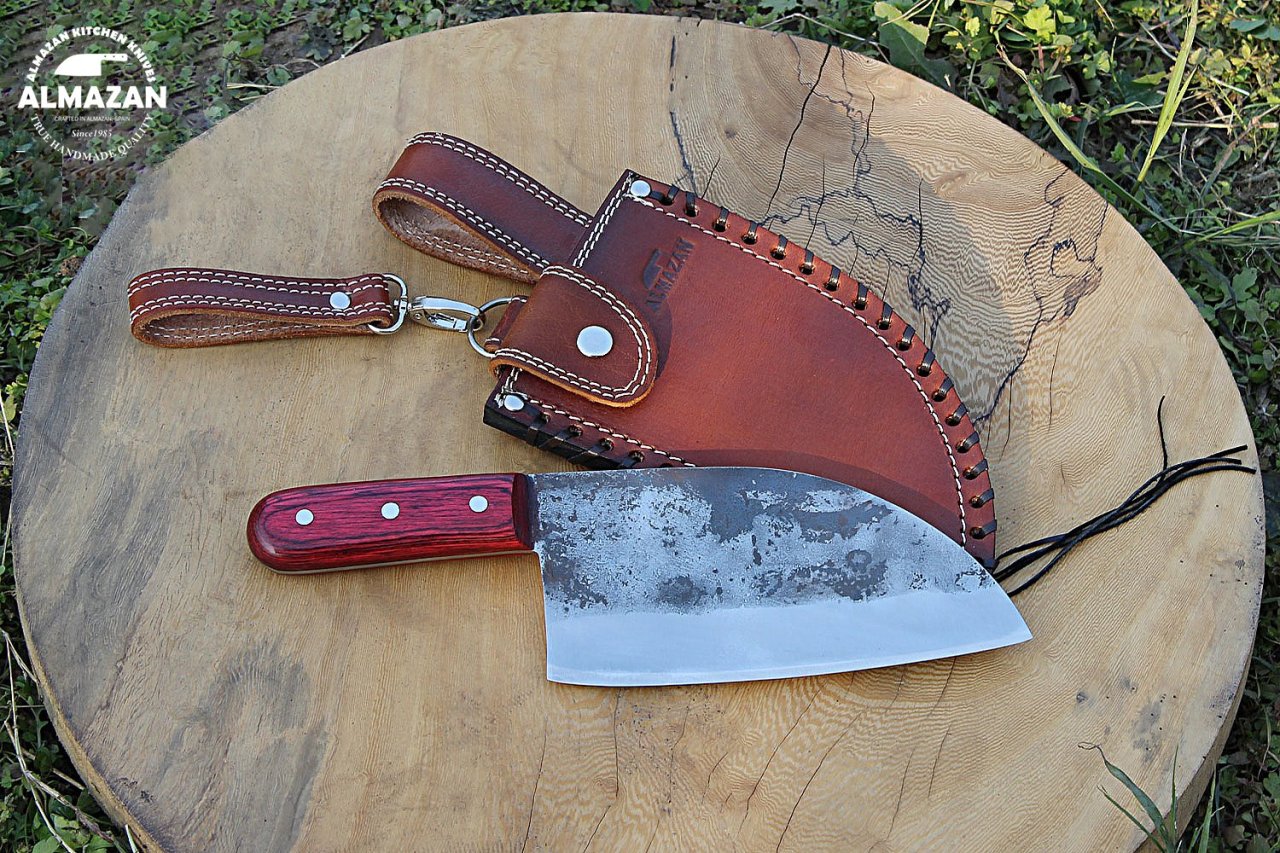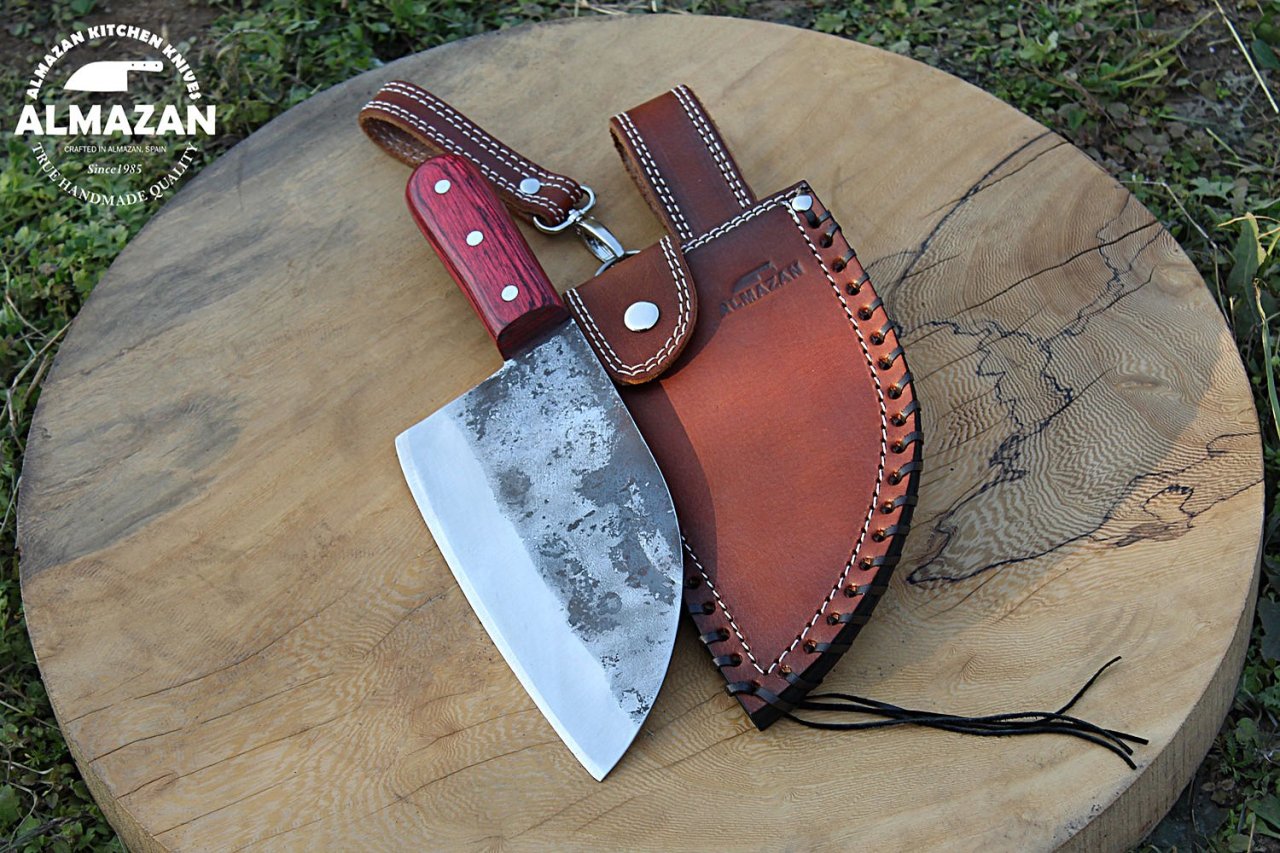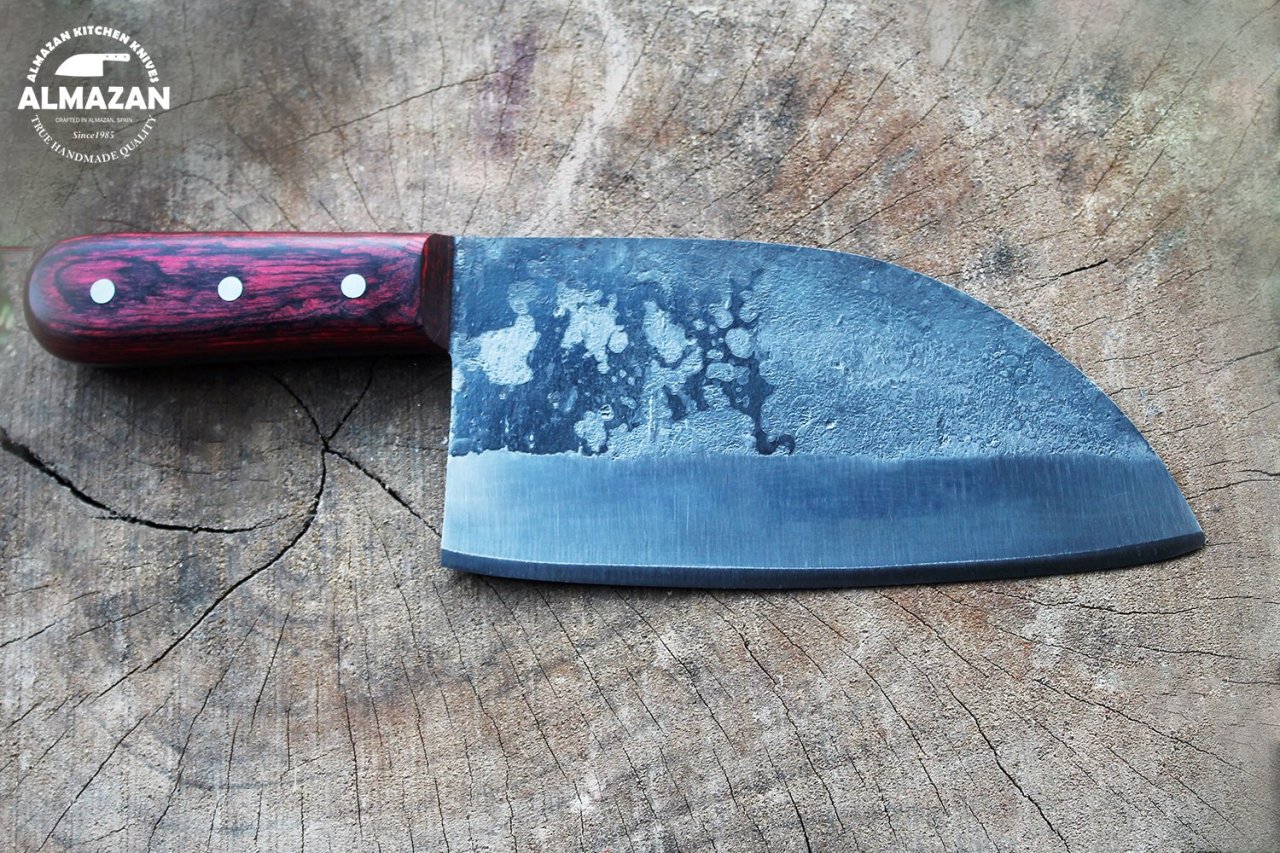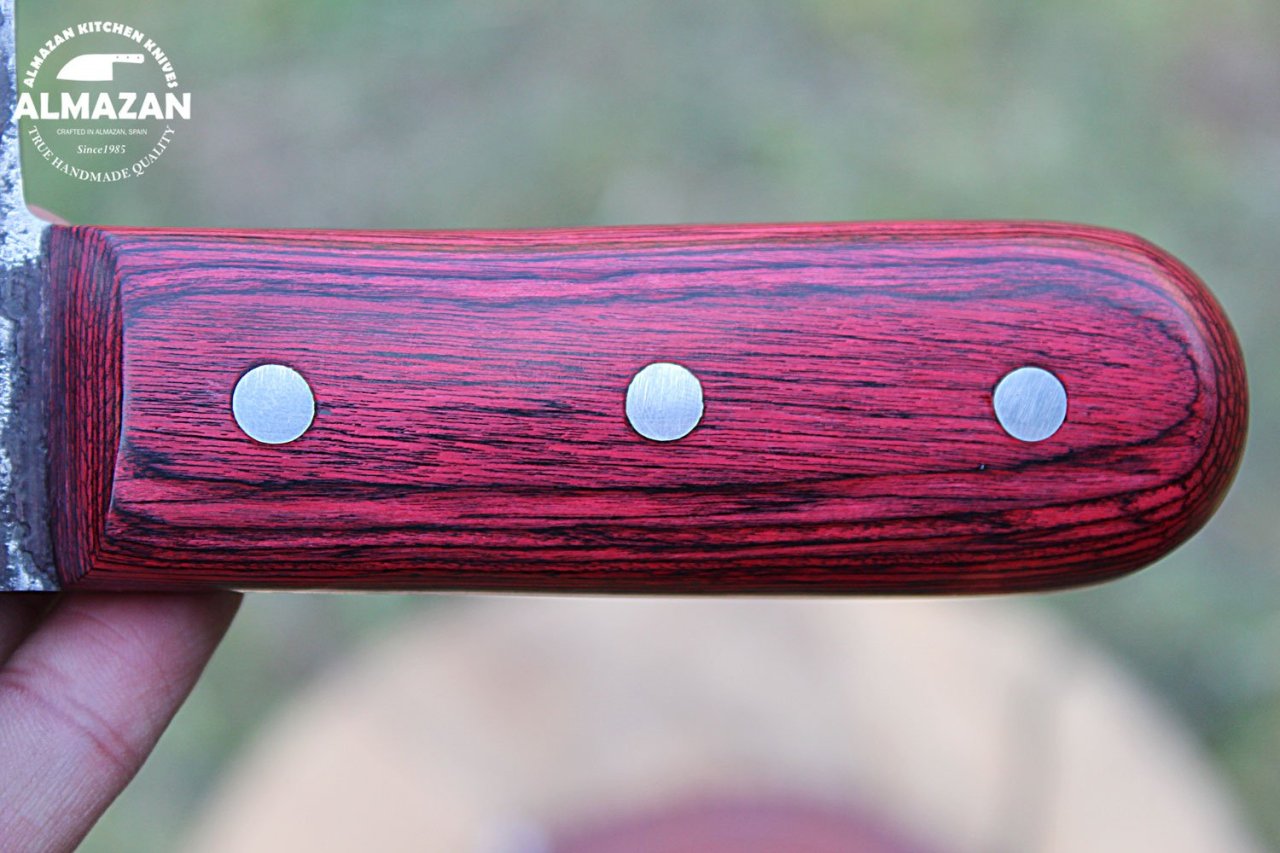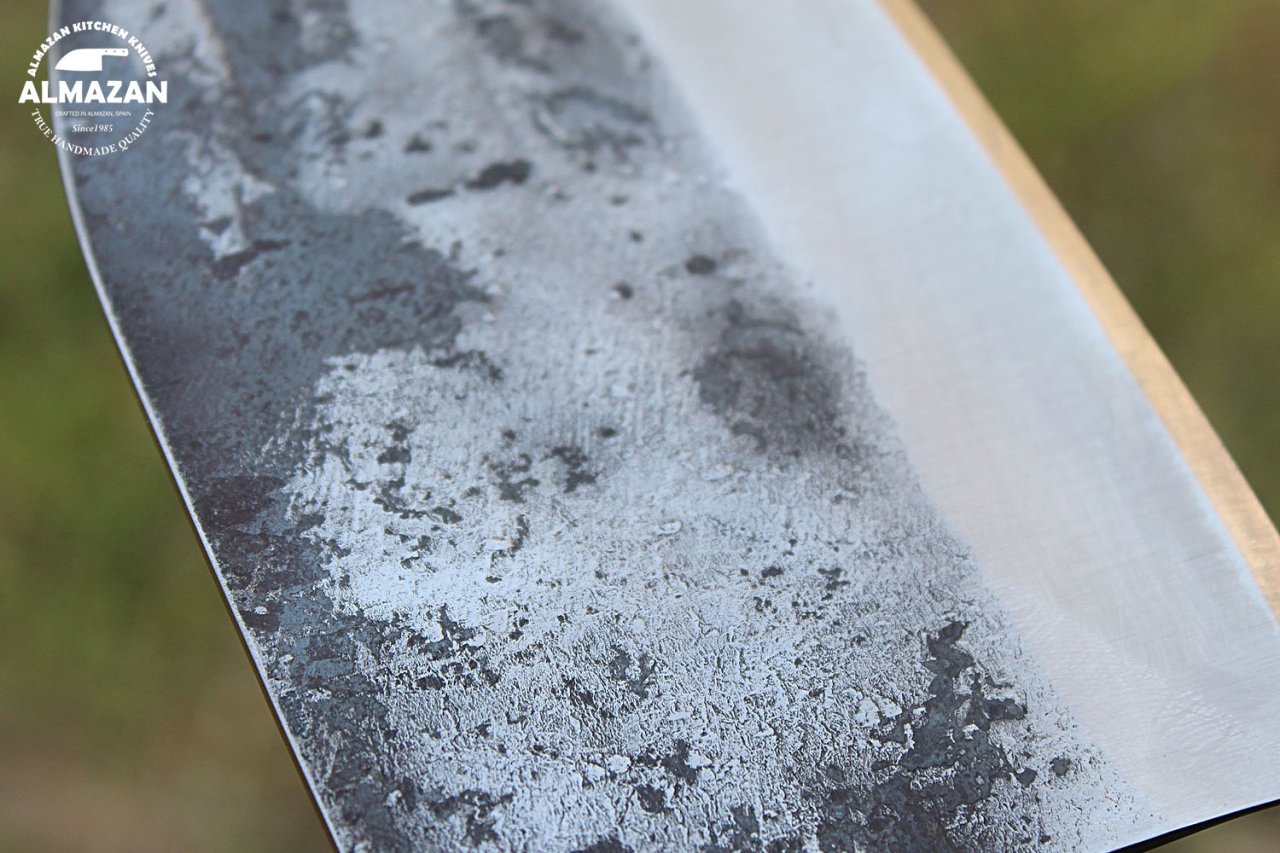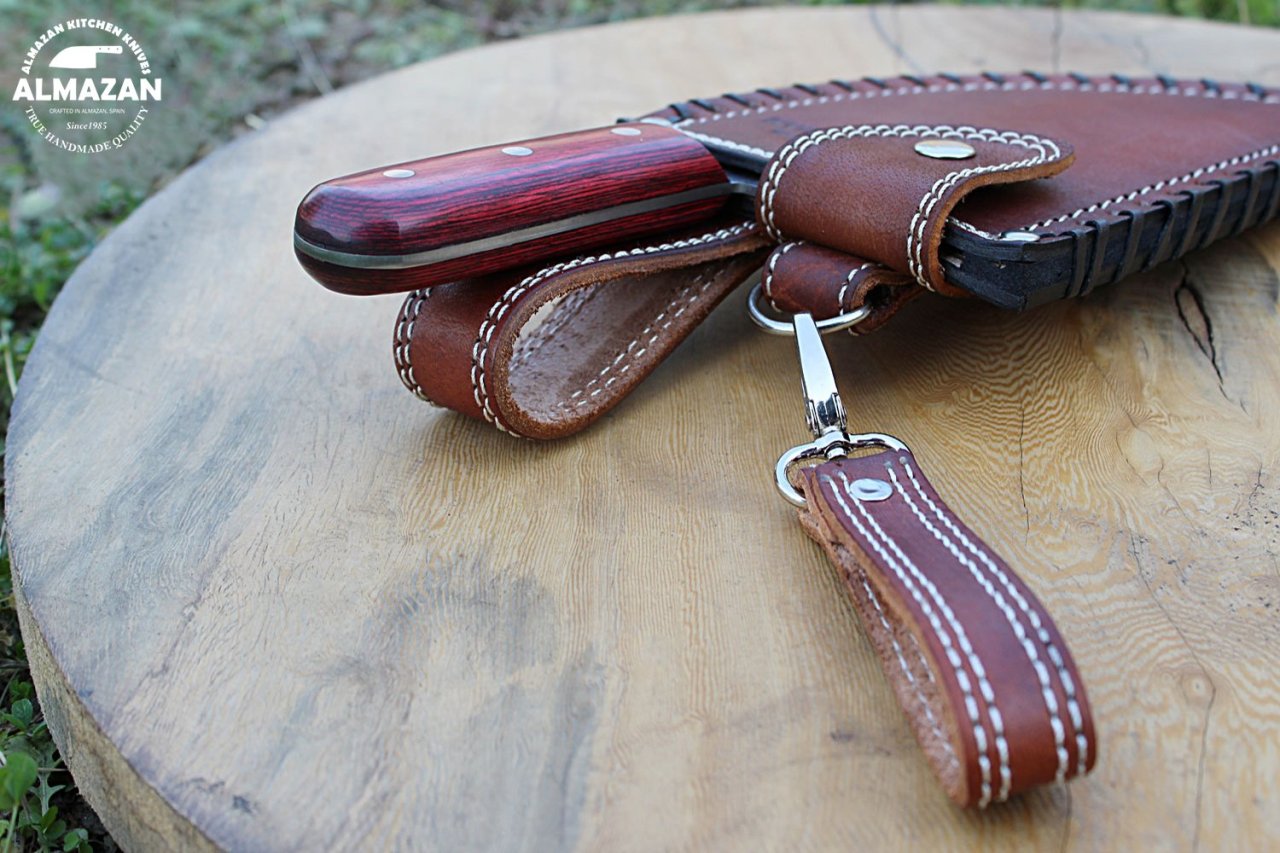 Overall size:             12"
Blade size:               7.5"
Handle size:             4.5"
Blade Material:         Carbon Steel          
Handle Material:       Wood
Cover Material:         Leather


Almazan Knives Bushcraft Version. Hand-forged High Carbon Steel. Hardened to withstand extreme punishment. Fitted to a Genuine Leather crafted rugged sheath. 

To set a new standard for kitchen knives: Impress guests with your stunning look, extra performance adds refined and style to any modern kitchen! A small cut to resist.
The chef's cleaver knife is one of the best knives to have in your kitchen. It is used for a multi-purpose knife variety of kitchen tasks. A top-grade Dollar Wood handle for extra strength and durability. And the blade is made with high-quality material Carbon Steel. This Knife is a powerhouse tool of ruthless chopping efficiency. Add it to your kitchen to ensure you and your staff have the proper tool to complete food preparation tasks effectively and efficiently.
The blade's profile sharp razor tip gives it the added ability to easily remove skin and get into deep, tight places.
A beautiful cleaver knife is an essential tool for every cook. The beautiful and sharp knife is the most important tool in the kitchen. A professional Cleaver chef knife has completed works in a restaurant, cafe, or another food establishment.
You can use this knife in the forest and when you go camping it is best to cut woods for fire and chop meat. The cover with a knife made of pure strong leather helps to carry the knife everywhere. They have high-level skills and knowledge of different cooking styles, cuisines, 
techniques, and dishes.